Utah's Best Campgrounds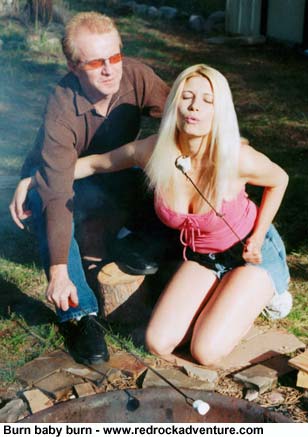 By Dave Webb
Where are the best campgrounds in Utah? A company called ReserveAmerica (www.reserveamerica.com) thinks it knows. That company operates an online reservation system that allows people can book campgrounds in national parks and forests, state parks and other areas. ReserveAmerica recently came up with a list of the 100 top family campgrounds in America; six Utah campgrounds made the list. They are:
Antelope Island State Park
Bear Lake State Park
Dead Horse Point State Park
Red Fleet State Park
Wasatch Mountain State Park
Willard Bay State Park
The campgrounds were selected based on criteria requested by family campers including park amenities, beautiful outdoor scenery, and educational facilities. The ranking included parks that offer hot showers, laundry facilities, hiking trails, family beaches, radio-free zones, visitor centers, educational programs, children's events, and that are located within 100 miles of a metro area.
ReserveAmerica also spotlighted three other Utah state parks, calling them "beautiful."
They are:
Green River State Park
Escalante State Park
Fremont Indian State Park and Museum
These parks, located more than 100 miles from the Salt Lake area, are great choices for people looking to escape to lesser-known destinations.
ReserveAmerica certainly chose nice campgrounds in interesting areas, but are they the best Utah has to offer? Many people might argue that the best campgrounds are all more than 100 miles from a metro area, or that educational programs aren't a necessary part of the camping experience. Others can live without hot showers, or even toilets for that matter.
For what it's worth, here are a few of my personal favorite camping areas. My criteria includes scenery, things to do in the area and, lastly, amenities.
Uinta Mounains North Slope. I love all of the Uintas but the North Slope is my favorite because there are fewer people. There are very nice developed campgrounds near lakes including Hoop, Stateline, Marsh and Bridger. More rustic camping areas can be found at Whitney Reservoir, and there is unlimited opportunity for primitive camping in the backcountry.
San Rafael Swell. Again, this is a huge region with unlimited opportunity for camping. There is an improved campground area in Buckhorn Draw along the San Rafael River, and very nice developed campgrounds nearby at Green River and Huntington State Parks.
The Deep Creek Mountains. Located on the Utah/Nevada border south of Wendover, this is the third-highest mountain range in Utah (easily besting the puny Wasatch peaks). There are no developed campgrounds with cushy amenities, just mile after mile of near-pristine backcountry where few humans tread. The surrounding desert is stark and desolate but the mountains are lush and full of life. The west desert is Utah's final frontier and the Deep Creeks are gems.
Boulder Mountain. I avoid the nice, developed campgrounds along Hwy 12, preferring to rough it some lake up on the mountain. This is a favorite spot so please, ignore my recommendation.
These are just a few of my favorites. I have plenty more, in every part of the state.
Copyright Dave Webb, 2005