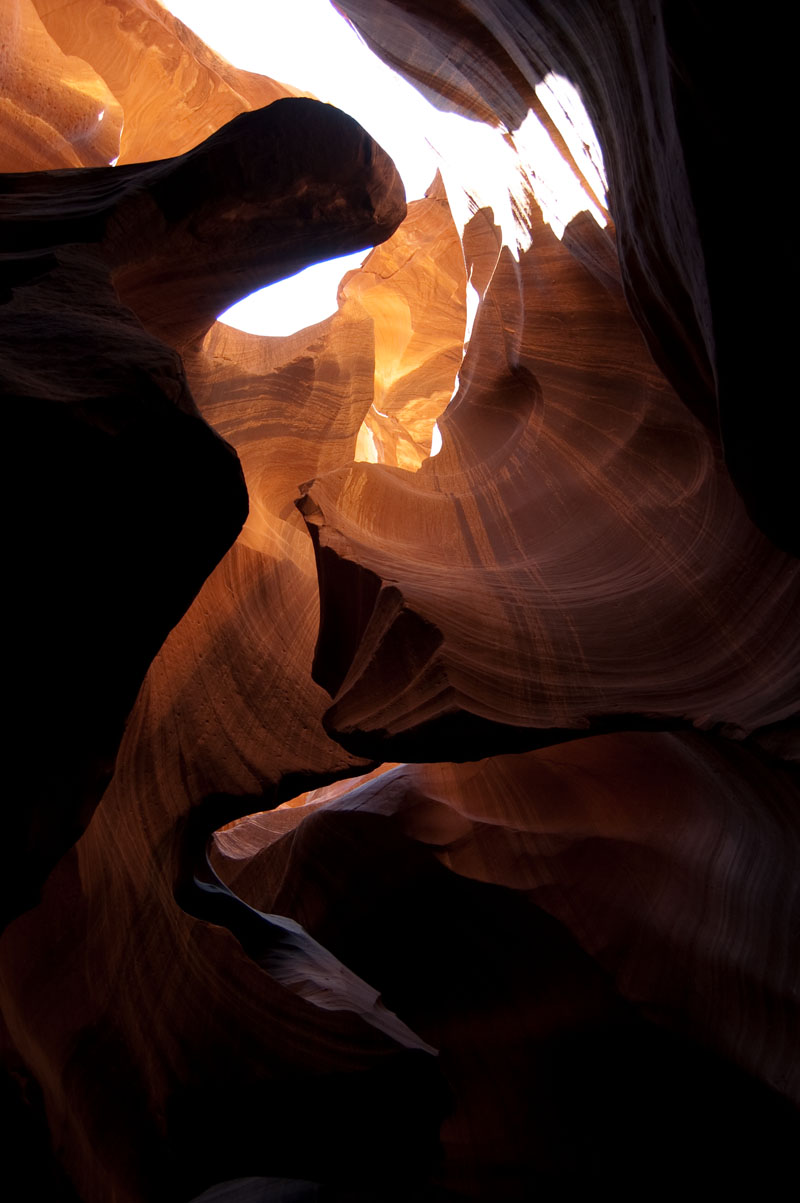 I was recently in Page for meetings with members of the Grand Circle Association and I was invited to tour Antelope Canyon. I jumped at the chance - I've always wanted to shoot photos there but had never taken the time to schedule a tour. I had a great time and got a few nice photos.
Antelope is one of the most famous slot canyons. It has smooth walls that are sculpted into interesting shapes. During the middle of the day, beams of sunlight penetrate to the canyon floor and cause the walls to glow. It is a sublime sight.
Antelope Canyon is located on Navajo Nation land and visitors are required to go with a Native American Guide. I went with Antelope Canyon Tours, out of Page, and their guide made sure we had a good experience. I know the owner and she runs a top notch business.
Antelope Canyon Tours also sells hand-crafted items. They sell beads and other materials and give classes so people can learn to make their own necklaces and other jewelry.
I was able to get the photos that illustrate this post. I also shot video and put together the clip you see below.