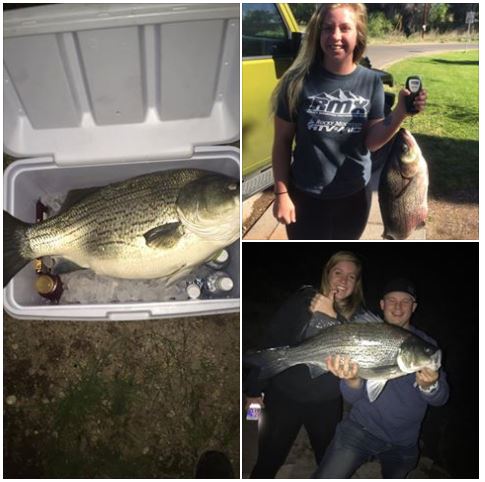 6-9-17: Utah's Division of Wildlife Resources has certified a new state record wiper caught at Newcastle Reservoir:
New state record fish:
In the last week, two wipers were submitted for the new state record; one caught by Rennen Halladay — 12.05 pounds — and one caught by Haydee Bullard — 14.0 pounds.
Both fish exceeded the current record and both were caught at Newcastle Reservoir. Congratulations to both anglers on great catches. And kudos to the new state record holder, Haydee Bullard!