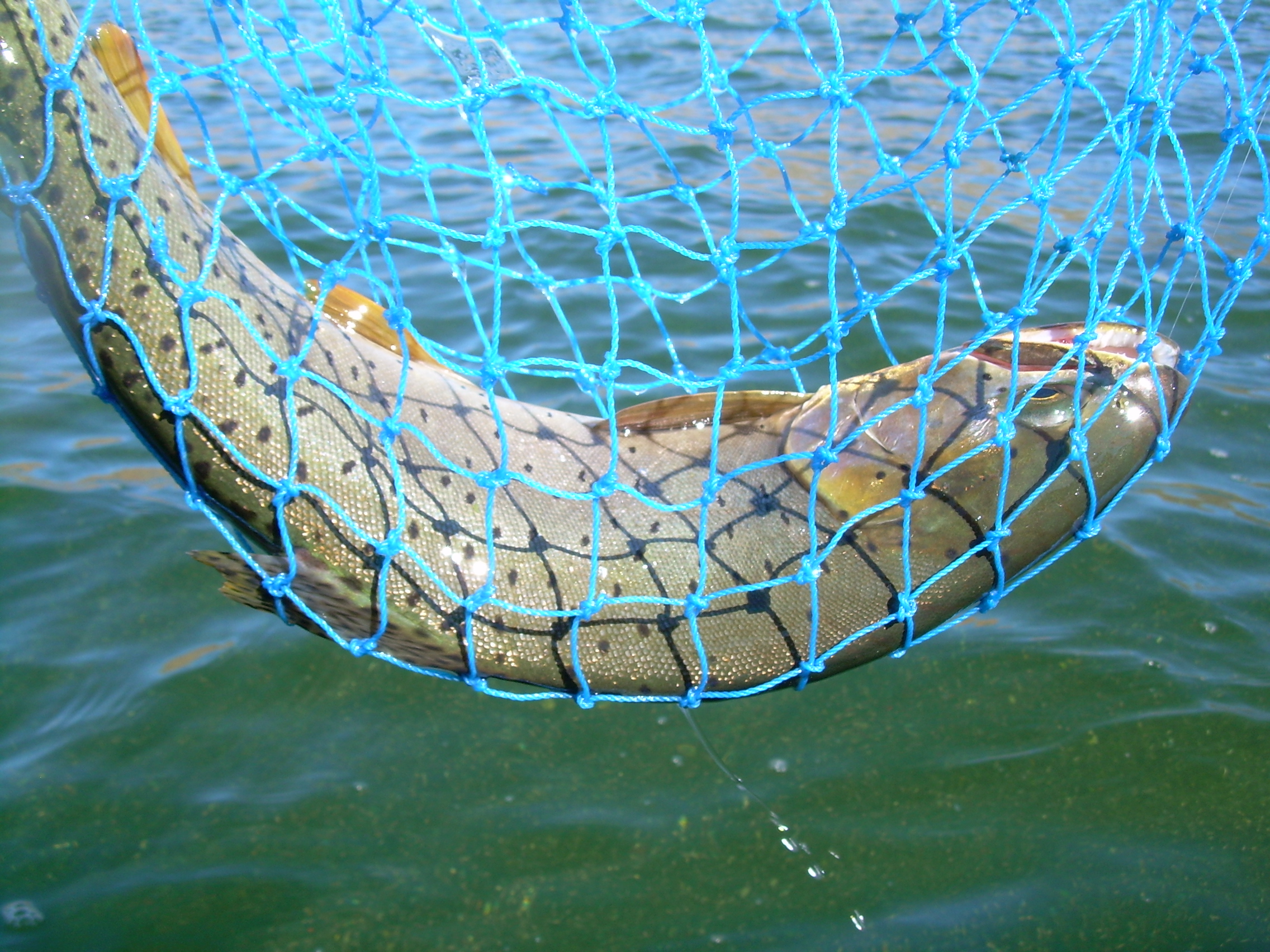 Published January, 2018
Strawberry is perhaps Utah's most popular and most important fishery. It is large and usually offers good to very good action for trout and kokanee. It is one of the better places in Utah to target large fish. It gets heavy pressure, particularly since it is relatively close to the Wasatch Front.
Location: Along Hwy 40 in the tops of the mountains southeast of Heber City.
Lat: 40.177836°
Long: -111.146486°
See our reports on Strawberry Reservoir
Species: Cutthroat tout, rainbow trout, kokanee salmon. There are also a few smallmouth bass in the reservoir but they are not commonly caught.
Special regulations:
Limit 4 trout or kokanee salmon (combined total). No more than 2 may be cutthroat trout under 15 inches, and no more than 1 may be a cutthroat trout over 22 inches.
All cutthroat trout from 15 to 22 inches must be immediately released.
At Strawberry Reservoir you may not fillet trout and salmon, and you may not remove their heads or tails while in the field or in transit. (You can fillet and cook fish at the reservoir. If you travel, fish must have heads, tails and skin intact.)
Only one daily limit in possession at any time.
Anglers are encouraged to voluntarily release all cutthroat trout.
Seasonality:
Shore fishing is productive during spring and fall. During summer, fish tend to move deeper and are harder to catch from shore. Early morning and late evening hours are best during summer.
Kokanee can be caught year-round but are easier to find during August into September, when mature fish state to spawn.
Fall action can be excellent for large fish trout. People like to cast Lucky Craft and other minnow-imitating lures.
Trolling can be productive whenever it is possible to put a boat on the water.
Ice fishing is very popular during winter. The lake usually freezes in mid- or late-December and action is good when the ice is new. Areas with easy access get fished hard and so a good strategy is to get away to more remote spots. People use snowmobiles on the ice when the lake has solid ice.
During late winter slush develops on top of the ice. The ice may still be solid but anglers need to wear waterproof gear. Snowmobiles can bog down in the slush. Ice fishing can be good into spring but most anglers lose interest as lower waters open up.
Ice-off fishing can be very good. The Ladders area and other spots may start to get open water in late March or early April. By mid-April there is usually a fair amount of fishable open water. Complete ice-off usually happens in late April or early May.