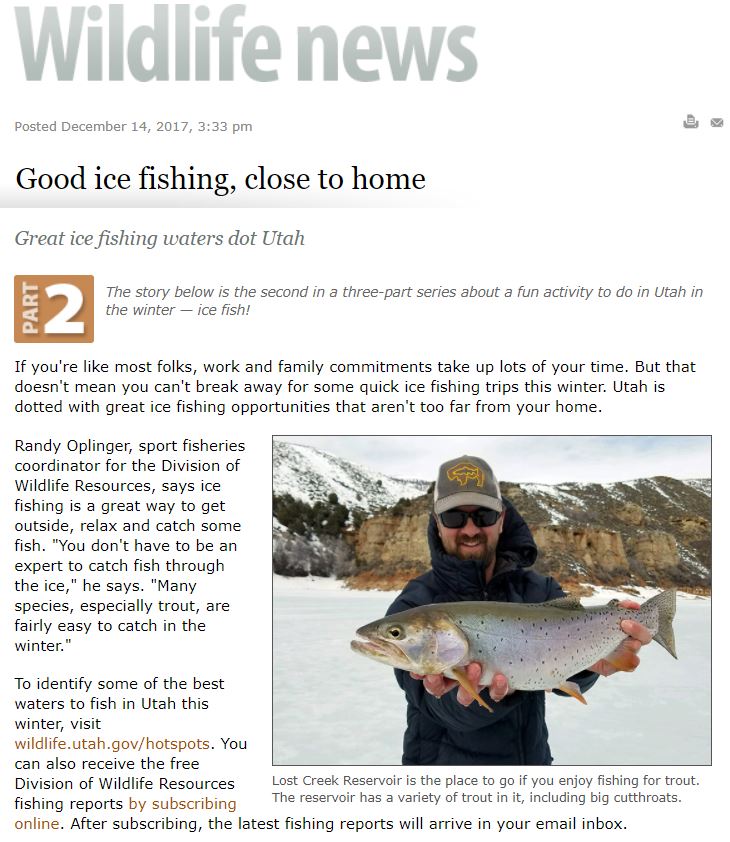 Published December, 2017
Utah's Division of Wildlife Resources has published two excellent articles to help people learn to ice fish. We provide links and highlights below. A third article will soon be released. We will add it when it becomes available.
The article lists family-friendly waters, talks about equipment and gives tips on baits and techniques. Read it here.
The article calls thest top waters:
Lost Creek Reservoir
East Canyon
Rock Port
Jordanelle
Starvation
The article arso gives tips for ice fishing for trout and walleye. Read the entire article.