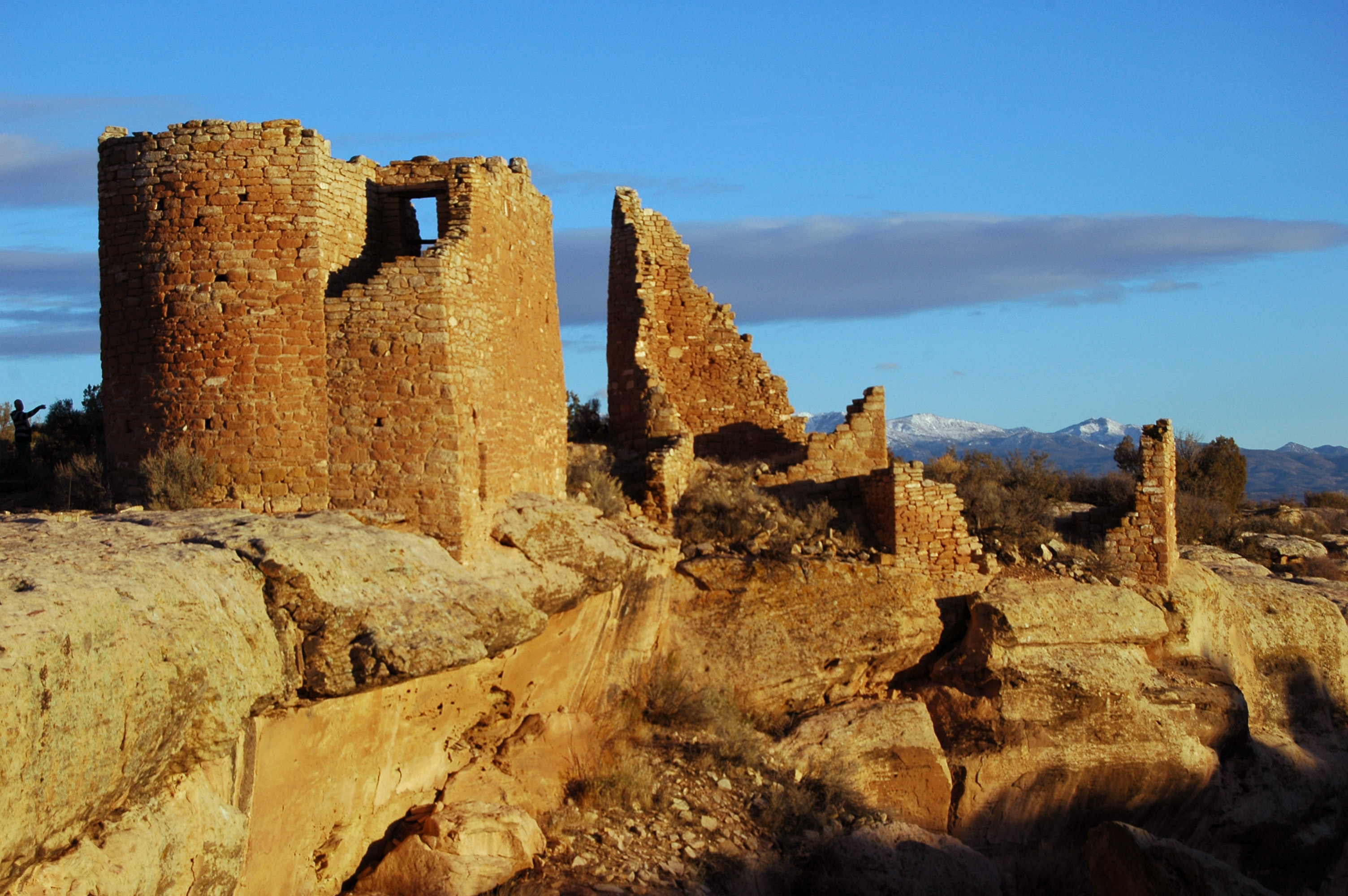 If you know anything about the Grand Gulch area you know it offers some of the best backpacking adventures in the world. In the Gulch itself you can go for more than 50 miles, one way, with amazing prehistoric ruins and rock art waiting around almost every bend, as we've described in past issues of this magazine.
But you don't have to be a hard-core backpacker to visit ancient sites. Many fine structures and rock art panels from the Ancient Puebloan culture are adjacent to roadways or just short distances from trailheads. The sites below are marked on maps so they are easy to find:
Hovenweep National Monument east of Bluff is an amazing treasure of prehistoric sites and is relatively unknown, even in Utah. You can drive close to ruins that are adjacent to the monument headquarters. Other ruins included in the monument require short hikes.
Edge of the Cedars State Park, on the eastern edge of Blanding, hosts a fascinating collection of Anasazi artifacts, along with a restored dwelling/kiva complex.
Mule Canyon offers a complex that is adjacent to Highway 95, between Natural Bridges and Blanding.
Butler Canyon, also along Highway 95, boasts an impressive ruin built into an alcove an easy half-mile hike from the road.
Natural Bridges National Monument includes several ruins that can be viewed from overlooks along the scenic drive. You can also hike down into the canyon and experience them up close.
Anasazi State Park was built to protect an interesting ancient village. It also includes a museum.
If you watch the canyon walls you can often see Anasazi structures or rock art as you drive the backways in southeastern Utah. An impressive site can be seen along Highway 276, just southeast of Halls Crossing on Lake Powell. Numerous sites, including two large, partially-restored complexes, can be viewed in Montezuma Canyon, south of the town of Monticello.