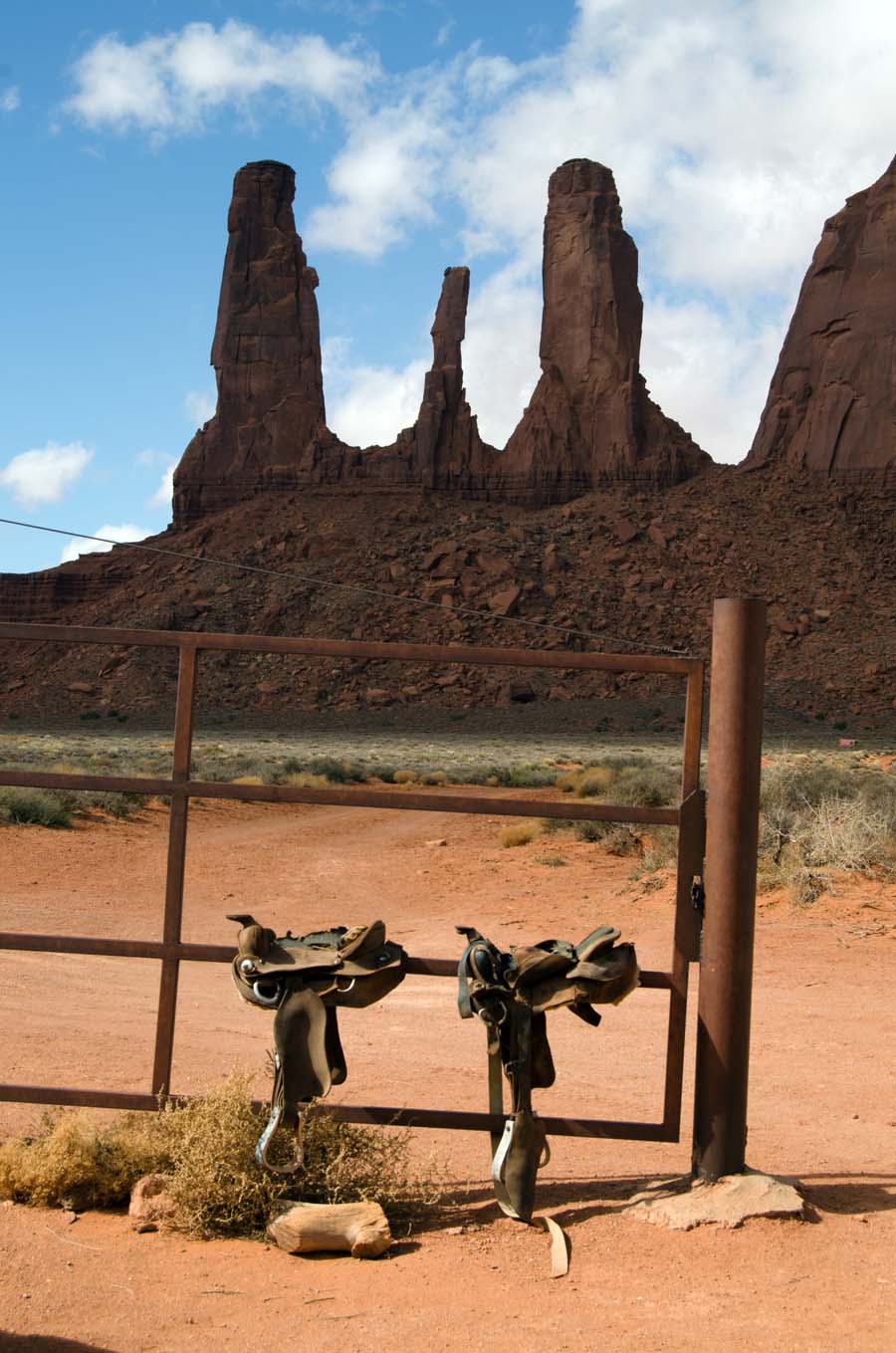 By Dave Webb
Published March 8, 2018
Everyone has seen pictures of Monument Valley. Its stone pillars and massive monuments have been portrayed prominently in John Wayne movies, hundreds of truck commercials, on calendars and in countless photo books. It's classic Americana, located on Navajo Nation land on the Utah/Arizona border.
Many of the photos are stunning, but viewing them in person is far more exciting, thrilling, astounding... It's a bucket list place.
I've had the pleasure of visiting the area many times, most recently in early March, 2018. The weather was stormy, windy and cold, but the trip was wonderful. Monument Valley is a grand destination any time of the year.
I've driven the 17 mile loop in my own SUV, and that was fun. This time I was with a group tour hosted by Gouldings Lodge and that was very enjoyable. My advice: take a guided tour on your first trip, then do the self-drive if you are lucky enough to come back.
I've also ridden horseback through the valley, and that was a my favorite experience.
The valley is a tribal park and access is restricted. You have to have a pass to drive the loop. You can pick that up at the visitor center, located at the entrance. The View Hotel, also located at the entrance, provides lodging and guided tours. They are fine but I prefer Gouldings.
The valley is huge and has many attractions not on the main loop. Various tours are offered and you won't even come close to seeing everything on one trip. For a first experience, I recommend Guldings Deluxe tour. It takes you to the most popular icons and also into a hogan where you can see and learn about traditional Navajo crafts.
My photos show some of the scenery, and the fun. They are just snapshots taken quickly whenever the group paused. If you are a serious photographer it is worth scheduling a special tour, where you can be at key destinations during the best light, and take your time shooting.
Overview:
Location: Utah/Arizona border
316 miles from Phoenix
380 miles from Salt Lake City
395 miles from Las Vegas
Key Attractions:
Spectacular Western scenery
Native American culture
Best Seasons to Visit:
Spring or fall
Summers can be very hot – you'll be greatful for air conditioned rooms and vehicles
Winter days can be sunny and very pleasant, but can also be cold and stormy
Best Lodging: