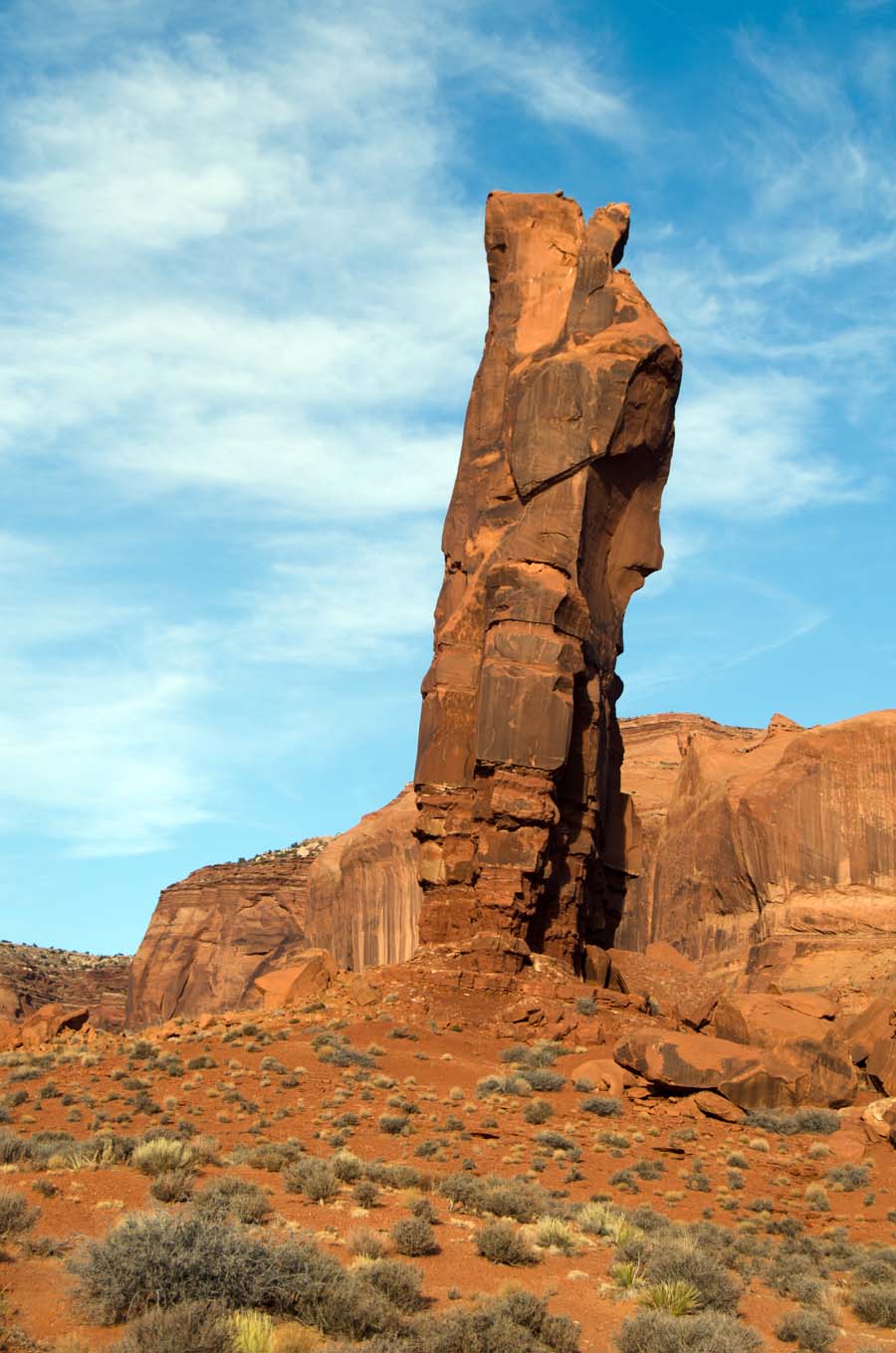 By Dave Webb
Published 3-12-18
We took the Goulding Mystery Valley Tour on March 3, got stuck in deep sand and had a wonderful time.
I've done the regular Monument Valley tour several times and love it. This was my first time Mystery Valley and it really was great. Quite different from the regular MV tour and just as good. Not as many "monuments" but more big walls, arches and ancient Anasazi ruins. And far fewer people.
Gouldings Lodge offers tours to both valleys using 4-wheel drive trucks. Both valleys have rough roads where high clearance is needed. But the roads in Mystery were considerably more rugged, with many sections of deep sand. Serious 4-wheel drive is needed. When our truck because stuck our guide called the lodge and they immediately sent out a second vehicle. We actually enjoyed spending a few extra minutes at that location, waiting to be rescued.
The regular Monument Valley loop is open to people driving private vehicles, if they stop at the Visitor Center and obtain a permit. Not so for Mystery. You can only see that valley by going with a guide. Our Native guide was very personable and we enjoyed listing to his stories. It was definitely worth going with someone who knew the area, the roads and the best attractions.
On the regular MV tour you see Anasazi ruins and rock art, and they are spectacular, but those in Mystery Valley are better, and more pristine. At some, we found considerable pottery shards below the structures.
Our tour stopped at many key sites so we could explore and take photos. We were never rushed. Still, if you are a serious photographer you may want to schedule a special tour so you can be a specific spots when the light is just right. This place is worth it.
Both valleys are huge and you can't see everything in one trip. I'll be back.