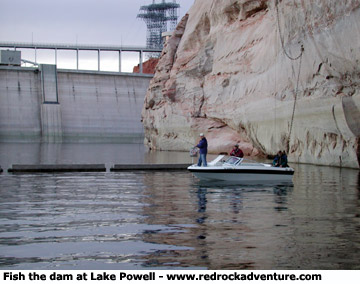 If you are an outdoor enthusiast looking for the latest and greatest innovations in outdoor recreation, it is a great time to be living in Utah! The South Towne Expo Center and the Salt Palace will be hosting five different outdoor recreation shows starting this winter and continuing throughout the spring.
Because Utah boasts such a range of recreational sites from the slopes in the northern mountains, to the red rocks in the southern desert, outdoor recreation lovers will not want to miss out on the exciting exhibits these expos have to offer.
Utah Boat Show & Watersports Expo: February 9-12, 2017• South Towne Expo Center• 9575 State St, Sandy, UT
The 52nd Utah Boat Show & Watersports Expo is the best place to find anything related to boating. Compare all types of boats; houseboats, fishing boats, ski boats, wakeboard boats, pontoon boats and more! You won't want to miss out as professional wakeboard riders showcase their skills at the indoor Wake Park while being pulled by the latest cable system by System 2.0. Professional riders include Chris Rossi, Chris Sullivan, Eric Ruck, Jeff McKee, Parks Bonifay, Shane Bonifay and Shawn Watson. http://greenband.com/boat/
Utah Sportsmen, Vacation & RV Show: February 16-19, 2017 • South Towne Expo Center • 9575 State St, Sandy, UT
This Utah RV Show is a one-stop marketplace for every kind of outdoor recreational vehicle. The RV Show is the best place to buy your next RV, with over 230,000 Sq Ft. dedicated to just RV's. Come explore the newest RV's, trucks, ATV's and RV Accessories. Expo goers can also gather information on resorts, lodges, hunting & fishing guides, and more! http://greenband.com/rv/
Western Hunting and Conservation Expo: February 16—19, 2017 • Salt Palace Convention Center •100 South West Temple, Salt Lake City
Experience the most exciting and record-breaking live auctions in the hunting industry along with the biggest sheep tag drawing in the world. There will be a live auction, speakers and entertainment available throughout the weekend. Saturday night is full of events including: Full Curl Society's annual auction and a live performance by the band Lonestar. https://huntexpo.com/
International Sportsman's Expo: March 16-19, 2017• South Towne Expo Center• 9575 So. State Street Sandy, UT 84070
The International Sportsman's Expo is proud to now host the Rocky Mountain Elk Foundation World Elk Calling Contest. The Calling Stage joins Utah Taxidermy Association's Best-of-the-West display. Hunters and callers may enjoy these major features at no charge. Wander Inside the show to find many other activities including: Eastmans' Deer Camp, dog demos and special survival and concealed-carry clinics. http://www.sportsexpos.com/attend/saltlakecity/
Wasatch Fly Tying & Fishing Expo: April 7th & 8th, 2017 •South Towne Expo Center• 9575 So. State Street Sandy, UT
The 11th Annual Wasatch Fly Tying & Fly Fishing Expo has always had some of the best tyers in the Intermountain area, demonstrating their skills. Come out and see techniques, patterns and materials of all types. The tyers are an incredible source of knowledge, and are very willing to share it with others. Each entrance fee includes: 3 general raffle tickets and an entry for a Guided Fly Fishing Trip for 2.
So, put the chores and honey do's on the back burner for a few hours, gather your friends and families (some of these expos have free entrance for children) and head over to one (or all) of these expos for a day of affordable fun.