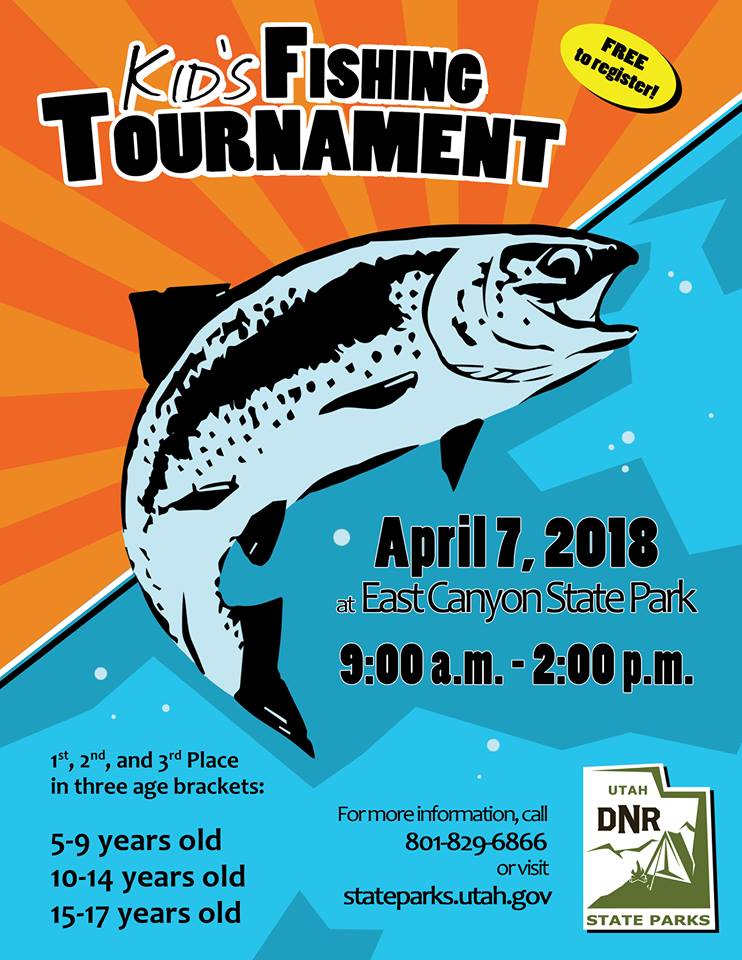 East Canyon State Park is pleased to announce its first annual Youth Fishing Tournament that will be held on April 7, 2018. The tournament is geared to provide an avenue for youth to showcase their abilities. The event will start at 9:00am and will end at 2pm. The tournament will be structured in three age brackets:
5-9 years old
10-14 years old
15-17 years old
With 1st, 2nd, and 3rd place finishes in each bracket.
Check in will begin 1 hour before the tournament starts (8:00am) You may measure up to 4 trout, 6 bass, or 6 wipers per participant. Any fish measured must be kept and will count towards your child's limit.
Park fees apply. For more information please call 801-829-6866, or sign up today.
LOCATION
East Canyon State Park
5535 S. Highway 66
Morgan, UT 84050