I love the hues of fall, in the tree leaves and also in the fish. Many species spawn in the fall and the fish put on their most dazzling colors to attract the attention of the opposite sex. The browns take on a rich golden color with vivid spots. The brook trout develop a splash of red/orange across their sides. The colors are never more beautiful.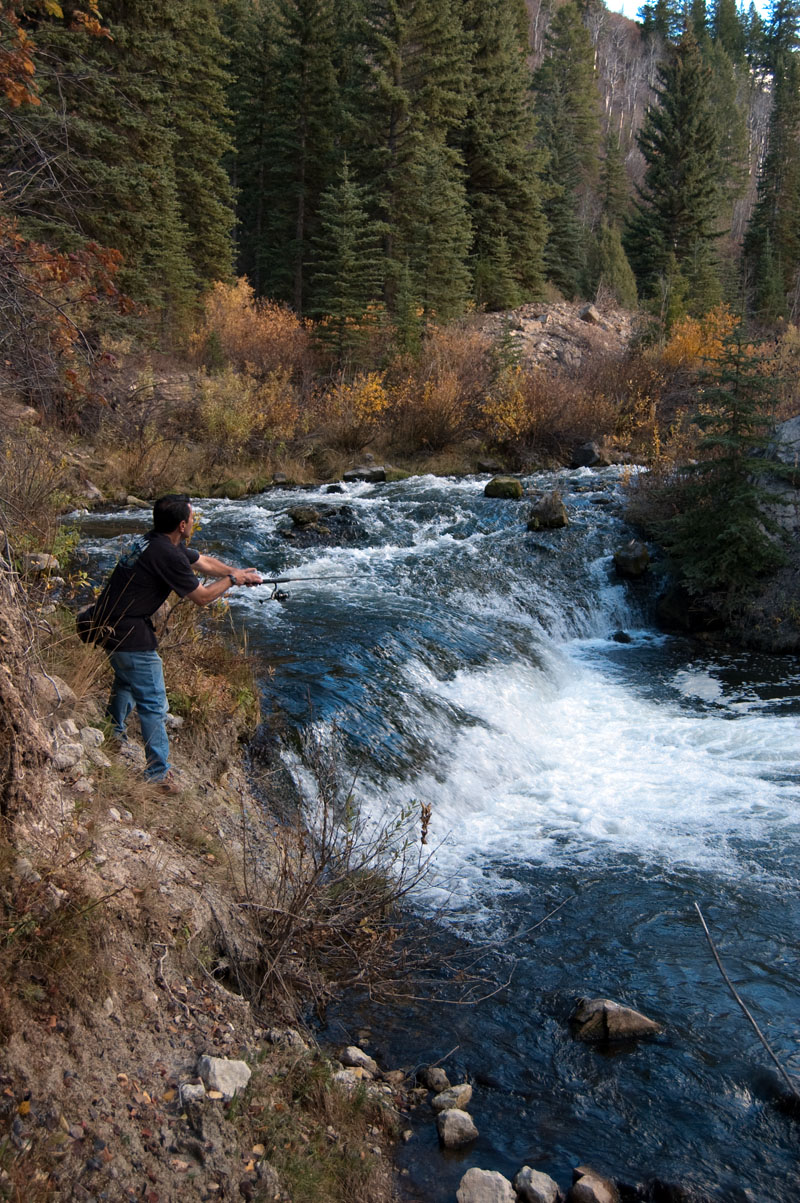 Today I fished upper 6th Water, a tributary to Diamond Fork, and enjoyed catching beautiful browns. The weather was beautiful and fall colors were still bright. The quakies were naked, no leaves, but the willows along the stream were colorful. Fishing was good and we really enjoyed the trip.
Fall also provides some of the best opportunity to catch big fish. Brown trout become very aggressive in the fall and big fish are occasionally caught in the Green, Provo and Weber rivers, along with other smaller waters. The Weber is often under-ratted. Some of the biggest browns in Utah are pulled from its waters durin the fall.
Lake trout also spawn in the fall and they become more predictable as they congregate near spawning grounds. The giant lakers are always hard to catch but they become a little easier at this time of year. Smaller lake trout are frequently caught during late October.
On Bolder Mountain, brook trout grow surprisingly big and this is the prime time to catch them.
Walleye are also very active during the fall and several trophy fish will be caught during the next few weeks at Willard, Deer Creek and Starvation.
And at Strawberry, big cutthroat are cruising the shorelines where they can be caught from boat and shore. Minnow-imitating lures are good bets right now. In recent years the Lucky Craft Pointer Minnow has become the lure of choice at Strawberry. I like and use them, but also often use traditional Rapalas. A medium-sized Rapala in rainbow colors can be killer during fall.