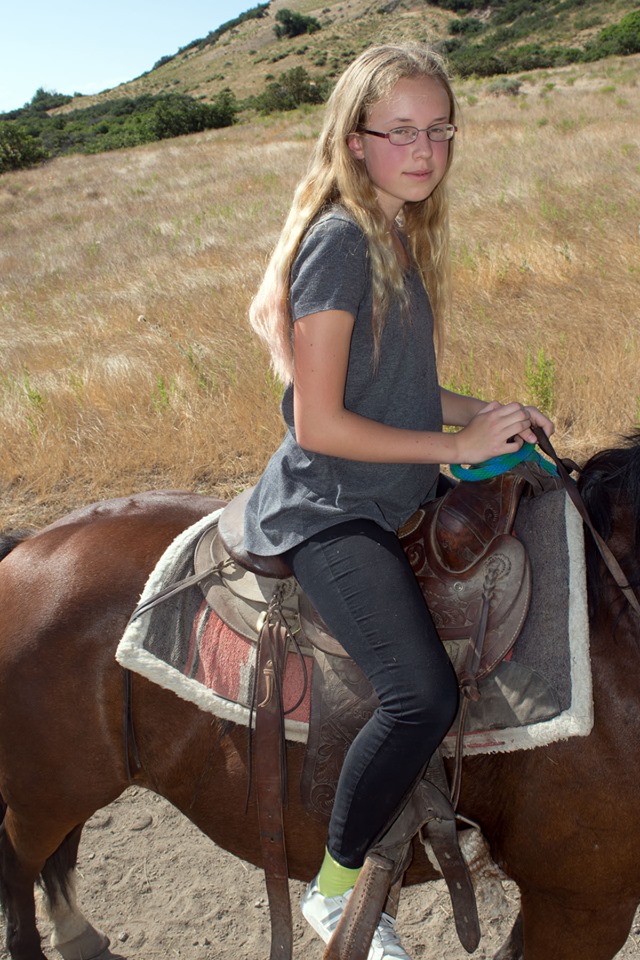 By Dave Webb (July, 2019)
I'm trying to give "experiences" rather than things for birthdays and other occasional – particularly to my grand kids. Young people now-a-days seem to have plenty of toys, games and movies. Often, they get so many things the can't even remember them all. Adventures and experiences seem to be more meaningful and enjoyable.
For her experience, my 12-year-old granddaughter choose horseback riding. We chose to ride at This is the Place Heritage Park, on the east side of Salt Lake City. We booked for a hot July afternoon and had a great time. It is fun to have experiences like that available close in, that don't require extensive travel and multiple hours.
This is the Place Heritage Park is located in the mouth of Emigration Canyon. It is a bit higher than the surrounding valley and often gets a cooler breeze. The July temperatures didn't bother us at all.
The rides are provided by a company called Western Trail Rides (https://www.thisistheplace.org/todays-fun/western-trail-rides). They matched riders with horses, considering body size and experience level. All of the horse used for our group were well-mannered and performed well. The wranglers provided brief instruction for inexperienced riders and then guided us down the trail. None of the people in our group had any trouble.
An extensive trail system winds through the mouth of the canyon, around the park and up the hillsides Oak provides cover and gave the feeling that we were riding in the countryside, albeit with great views of the Salt Lake Valley.
I recommend this outfit if you want a fun experience on the edge of town.