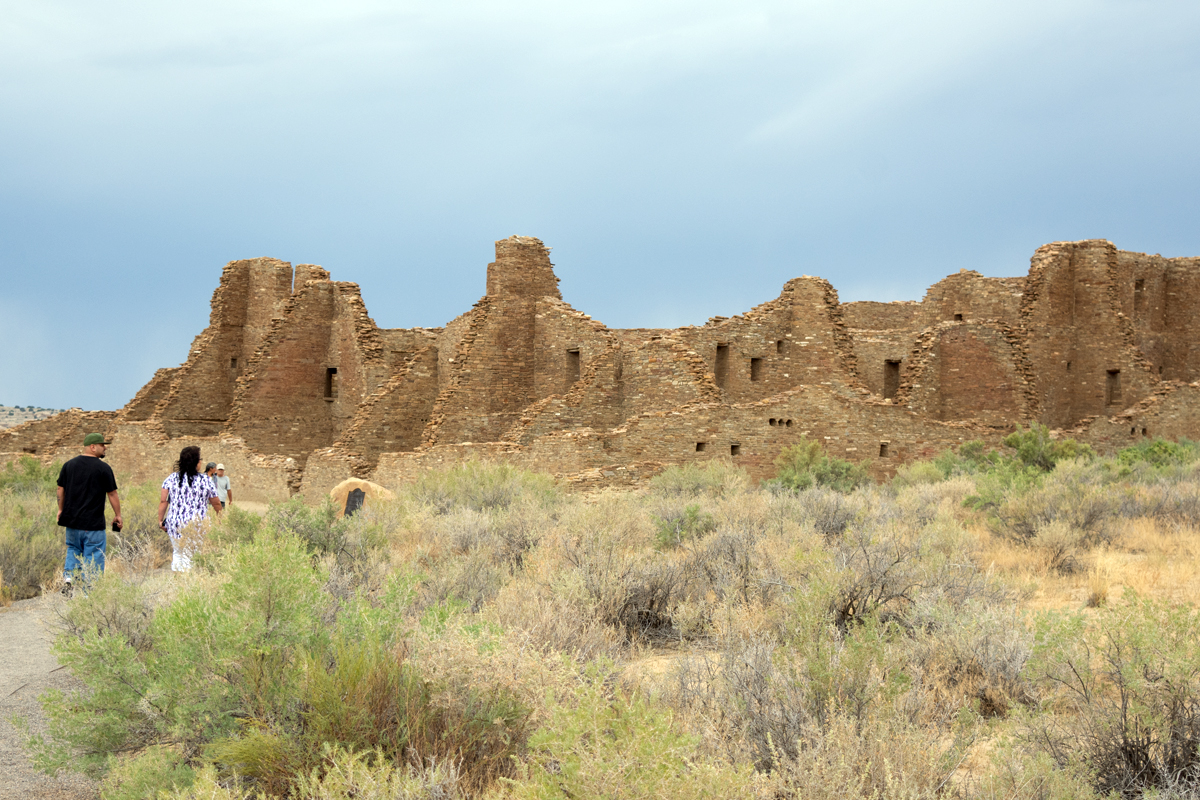 Overview:
Chaco Canyon is one of the great places to view ruins and rock art and learn about the ancient ancestral Pueblo people. It is located in NW New Mexico, south of Farmington. It was population center between 850 and 1250 A.D., and offers magnificent great houses, large kivas and numerous smaller structures and rock art.
Location and access:
GPS: 36.061107, -107.966042
From the Farmington NM, drive southeast on US Hwy 550 to Nageezi (about 48 miles). From Nageezi continue south of 550 for a short distance and then turn onto the signed park access road. The access road will take you right into the park (about 24 miles).
The park access road is paved on the east end but soon becomes gravel and then bumpy dirt. You can drive it in a car during dry weather. In wet weather access may be difficult even in high clearance vehicles.
Chaco is located in the middle of nowhere. Make sure your tires are good, that you have a spare, and bring water and emergency supplies.
Facilities:
Visit center with restrooms, water, maps, gift shop
Very nice developed campground
Roads in the park are paved and lead to many of the major ruins. Vehicles are required to stay on established roads.
Trail with interpretative signs lead to backcountry sites. Hikers are asked to stay on established trails.
Seasons
The park is open year-round. Spring and fall are perfect times to visit. Summer days can be hot but early morning and evening temperatures can be pleasant. Winter nights can be very cold but winter days are often mild. Dress in layers and winter hikes can be enjoyable.