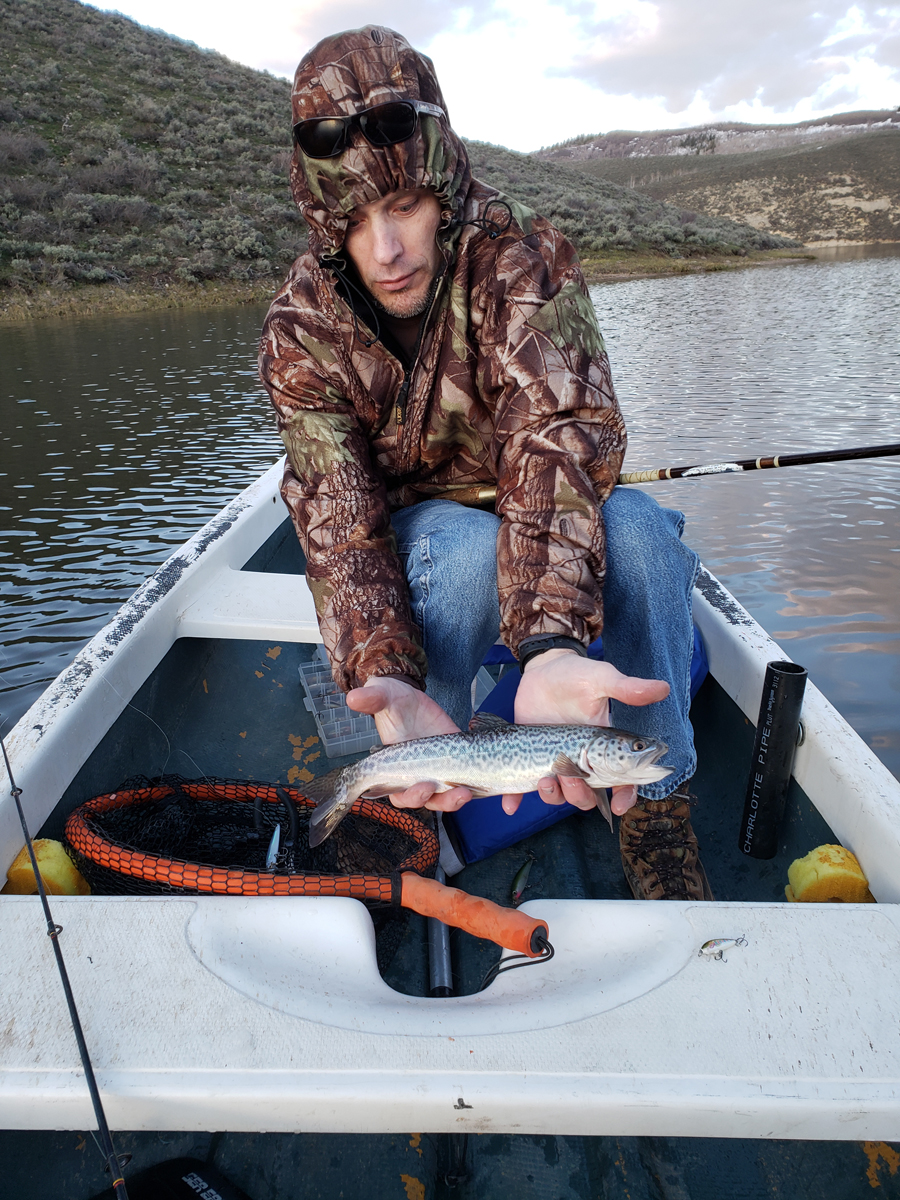 We enjoyed fishing Currant Creek yesterday (5-10-19). We caught a lot of of small rainbows, three cutthroat and only one tiger trout. Our biggest was only about 14 inches.
We were surprised that we did not catch bigger rainbows and more tigers. Typically, Currant Creek is a great place to catch tiger trout.
Ice had been off for about a week and water was still very cold. The access road was muddy in spots but not bad. Very washboardy, as always. The boat ramp was usable but docks were not yet in the water.
Currant Creek is a beautiful reservoir located in the Unitas, NE of Strawberry Reservoir. It offers a nice campground and is an attractive destination, particularly when the heat of summer grips lower elevations.
Fishing is generally good year-round. The access road is plowed to the dam and so ice fishermen can access the lake. During the dog-days of summer, when action slows at lower elevations waters, Currant Creek usually fishes well.
The stream below the reservoir usually fishes well for brown trout. It is a small stream with many beaver dams. Most sections are restricted to flies and lures only.
Access: Drive Hwy 40 east from Strawberry to the signed access road. The access road is paved on the lower end but soon becomes gravel. It's about 20 miles from Hwy 40. To reach the boat ramp you need to drive all of the way around the reservoir.