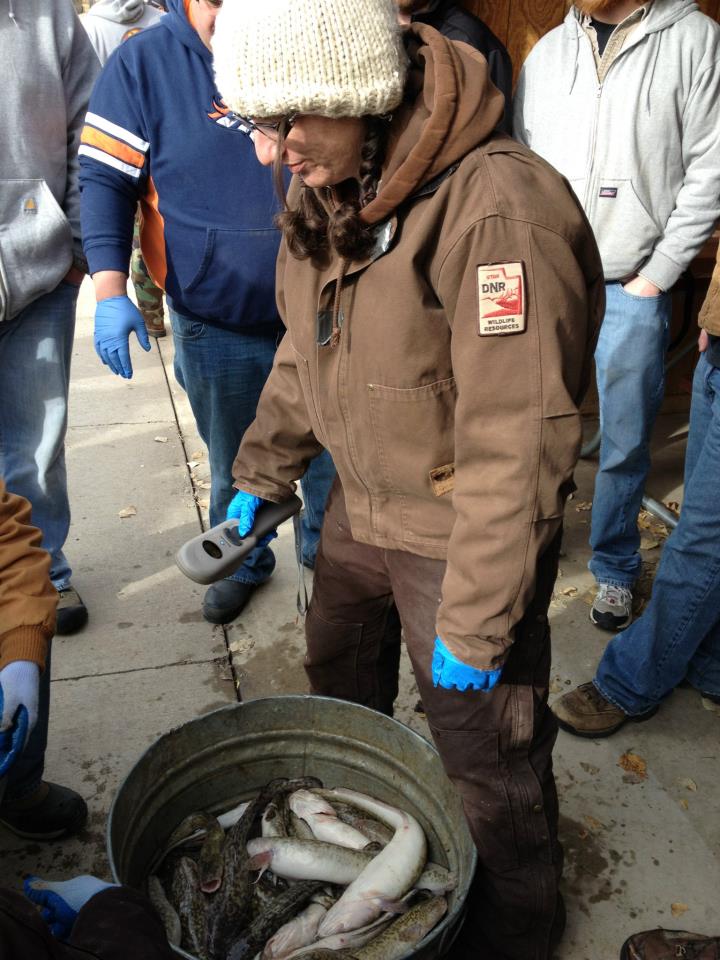 (This information was provided by Utah's DWR.)
This year's Burbot Bash at Flaming Gorge broke all the records: most people, most teams, most fish caught, most tags returned and the most money given away. The event attracted almost 1,200 participants composing 563 teams. That's over double what we saw the first year when there were 485 participants. Anglers caught about 4,200 burbot in just two nights! Compare that to the first year of the Bash when anglers caught just over 4,000 burbot in eight nights.

Our tag recapture rate also went up. We had 9 PIT tag returns (internal tags) dating back to November 2010. We'll be able to get more movement and growth data based on the data collected from these tags. We also tagged 25 burbot with red anchor tags for the grand prize categories, and two of these fish were actually caught! Unfortunately, neither of these tags was a big cash prize, but the one tag number was only one digit off from being a $2,500 winner.

Because participation was up, the Flaming Gorge Chamber of Commerce increased the prize categories. They paid out five places instead of three for each prize category and also increased the total cash payouts.

As an example, the biggest fish and most fish category went from $1,500 to $5,000! They also increased the reward for tags from $100 to $300. Participants were happy with the adjustment and many went home with padded wallets.

The winner for the category with most fish had a total of 211 burbot. The winner for the biggest fish captured a 35-inch 7-pound burbot. The biggest burbot caught in the youth category was 32 inches.