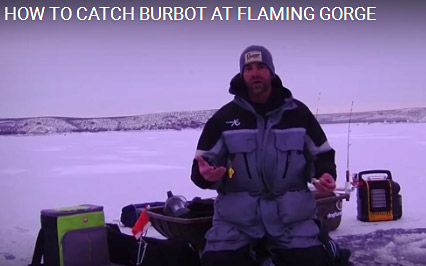 A reader wrote asking for tips on fishing for burbot at Flaming Gorge during wnter, and also whether anyone guides for them.
We do not know of any ice fishing guides that work The Gorge. If you know of a good one, let us know and we'll recommend them.
Utah's Division of Wildlife Resources has produced excellent how-to articles about burbot fishing. The invasive fish are considered a nuisance at Flaming Gorge and biologists hope anglers will catch and eat many of them. The articles linked below offer expert advise on how to do that.
https://wildlife.utah.gov/wildlife-news/1762-cold-weather-means-hot-burbot-fishing-2015.html
DWR also produced the video below, which shows techniques and suggests locations.