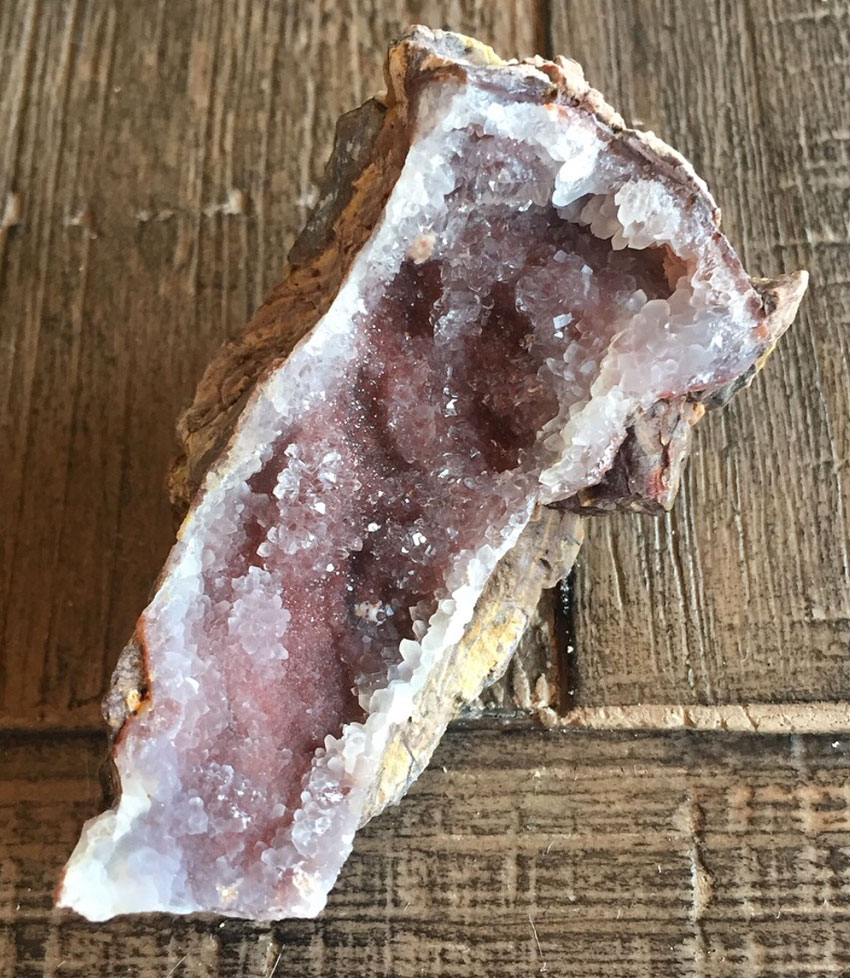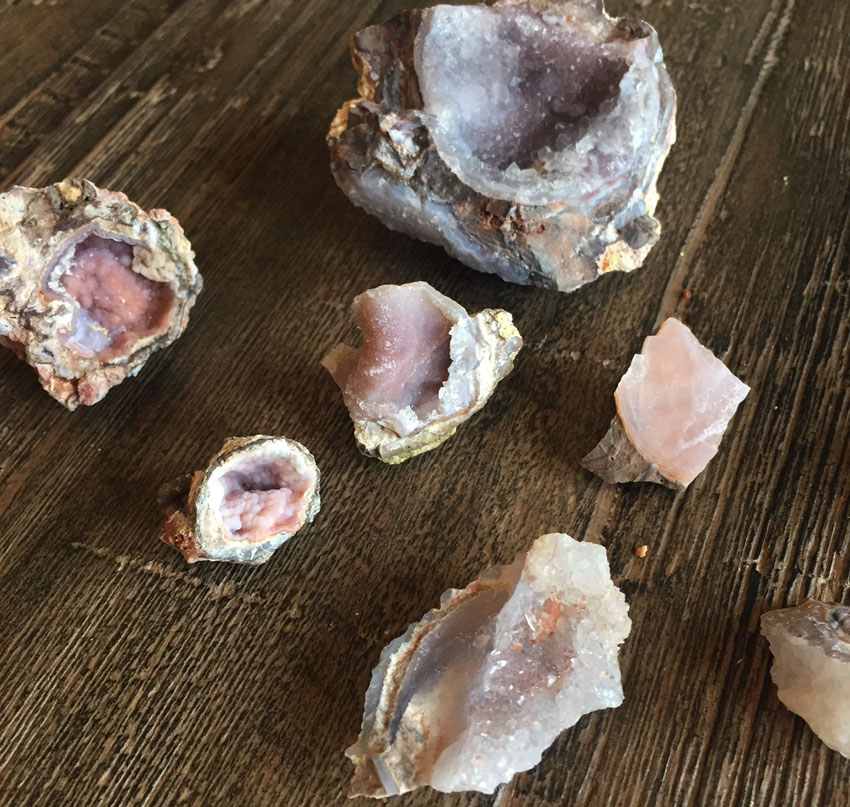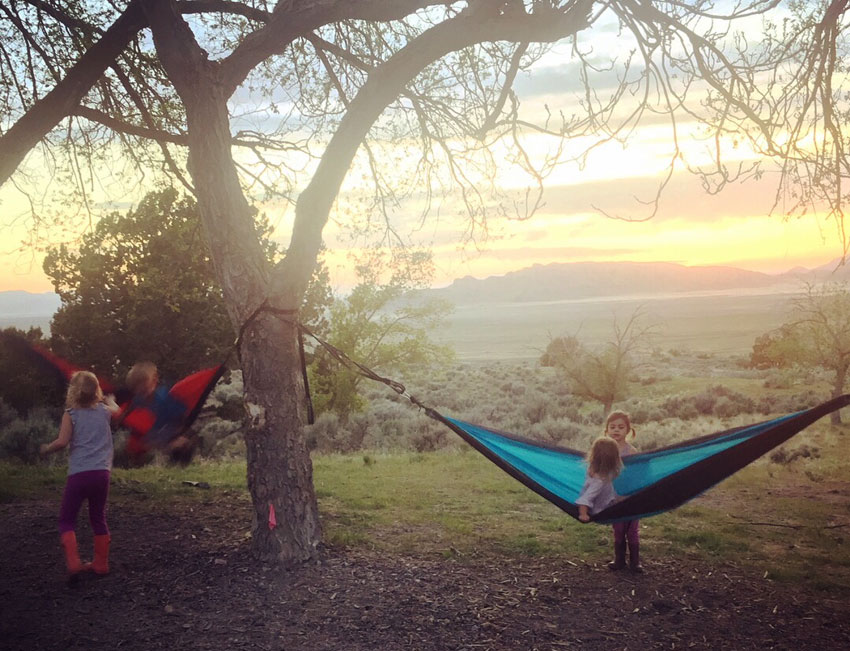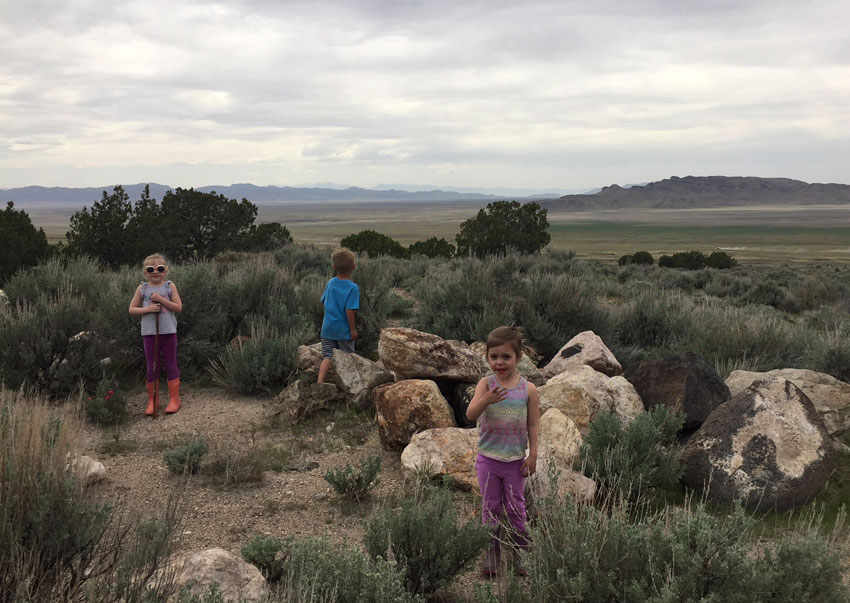 By Xan Aintablian (May, 2018)
Some friends and I really wanted to escape the valley and set out on the first campout of the Spring. We'd initially planned to go further south, around Moab, but feared that a semi-last minute trip might prove nearly impossible with the heavy Spring Break crowds.
I'd recently been out to Topaz Mountain, but hadn't ventured as far north as Dugway since I was a little kid. My friends had taken a trip to Dugway a few years before, and had experienced some bad luck. After having trouble finding the right geode beds, digging in the wrong area, and experiencing two flat tires, they weren't sure they'd want to come back again. It's not exactly the kind of place you want to get stranded, after all. But, the allure of letting our kids hunt for sparkly crystals and experiencing some solitude while camping changed their minds.
One of the beautiful things about the geode beds, is it is only about 2.5-3 hours away from Utah County. It is easily done as a fun day trip. From the Lehi area, we caravanned west across UT-73 and UT-199 to the city of Dugway. That part of the journey was all paved and took just over an hour. Then we journeyed south down Government Creek Rd (right next to the junction of 196 and 199 in Dugway) and west onto Simpson Springs Rd until we hit the Simpson Springs Campground. This was about 20 miles of dirt roads that were in pretty good condition, taking I'm estimating about 45 minutes, but to be honest I wasn't really paying attention. There was so much more to look at besides the time!
Besides the beautiful Rush Valley, the surrounding mountains, and expansive views of the desert coming down the other side, we also slowed our cars to pass a massive flock of wooly sheep and the cowboys on horses shepherding them. The very next day, we passed the same flock all newly shorn.
Interestingly enough, when we arrived mid-day at Simpson Springs Campground on a Saturday, several of the campsites were full, but by evening all except one of the other campers had left. The trees provided nice shade, and there were many desert flowers blooming all along the mountainside. On the highway, at the bottom of the campground is a historic Pony Express Trail structure and visitor signs and information. The bathrooms were what you'd expect of outhouses in Utah's West Desert, the wind was atrocious for the first several hours, but the view - incredible! And the sunset even better. We basically just reclined in our camp chairs and hammocks and mostly sat in silence watching the day fade away.
The next morning after packing up camp, we set out for the geode beds, and only 5-10 minutes further down the Simpson Springs Rd, I slowed my car, waiting for my friends in front of me. I wondered why they stopped, but looked over my shoulder to see a huge herd of wild/feral horses galloping at full speed through the desert, probably about half a mile away. It was jaw-dropping. I estimated I was watching maybe 100 horses, but it was hard to tell while they were moving so quickly. Upon further research after the trip, I learned that this herd, called the Onaqui Herd, is over 400+ horses strong, through groups do branch off and travel in various directions about the Pony Express Trail area. Visitors almost always see some groups from the herd. Learn more about the horses.
It was one of those experiences where my children, despite being the horse-loving, pony-wanting wildlings they are, were underwhelmed by the experience, leaving me, their mother, trying to explain how awesome it was for us to see that. Much like camping, adventures, or any attempts at making their childhood memorable, in general. Children always romanticize these memories afterwards, and act unimpressed during it. Which is just enough to keep me going trying.
After the horse sighting, we continued on down the road, which does get more rough the closer to the geode beds you get. My friends had the detailed map of where exactly to go in order to access the prime excavated area. After their last encounter, they realized how important it was to stay on the right road, and not detour down any of the many side roads. I followed them around to the basically the northernmost area of the geode bed area. You can print an close-up satellite image from google of the area, which will show you how to access the best area. There were perhaps 8-10 other cars in the wider area. Plenty of room for all to enjoy shoveling a bunch of gray dirt around.
I'd unfortunately forgotten my larger shovel and bucket at home, but had a small shovel, garden cultivator tool and trash bag. Between me and my two small children, this proved enough. There were some people chipping away at harder rock with pick-axes and chisels, however most people were finding success digging in the loose clay, finding partial or whole geode rocks. My kids were walking around the tops of the hills, finding beautiful fragments littering the ground everywhere. I was on the search for the whole, round rocks. They were harder to find, and at first I, too, only found fragments, but I eventually hit upon a spot where I was pulling out whole round geodes one after the other. If at first you don't succeed, I'd highly recommend not spending too much time in one area, and moving until you hit a cache.
We spent maybe two hours searching, with a small lunch break stuck in the middle, and it was more than enough for us to come away with many fun and beautiful finds. We still have yet to crack or cut open any of our whole geode rocks, but have been satisfied enough with the spectacular fragments we found.
The drive back seemed to go faster and smoother than before, with the added relief that neither of our cars had suffered any sort of breakage, though mine did blow a tire the very next day. Coincidence? Probably not. But worth it. Just come prepared with a caravan and friends, extra water and food in case you are stopped due to car problems 40 miles from town, a proper map of the area and geode beds, and the tools to do some digging. You'll have a splendid time.