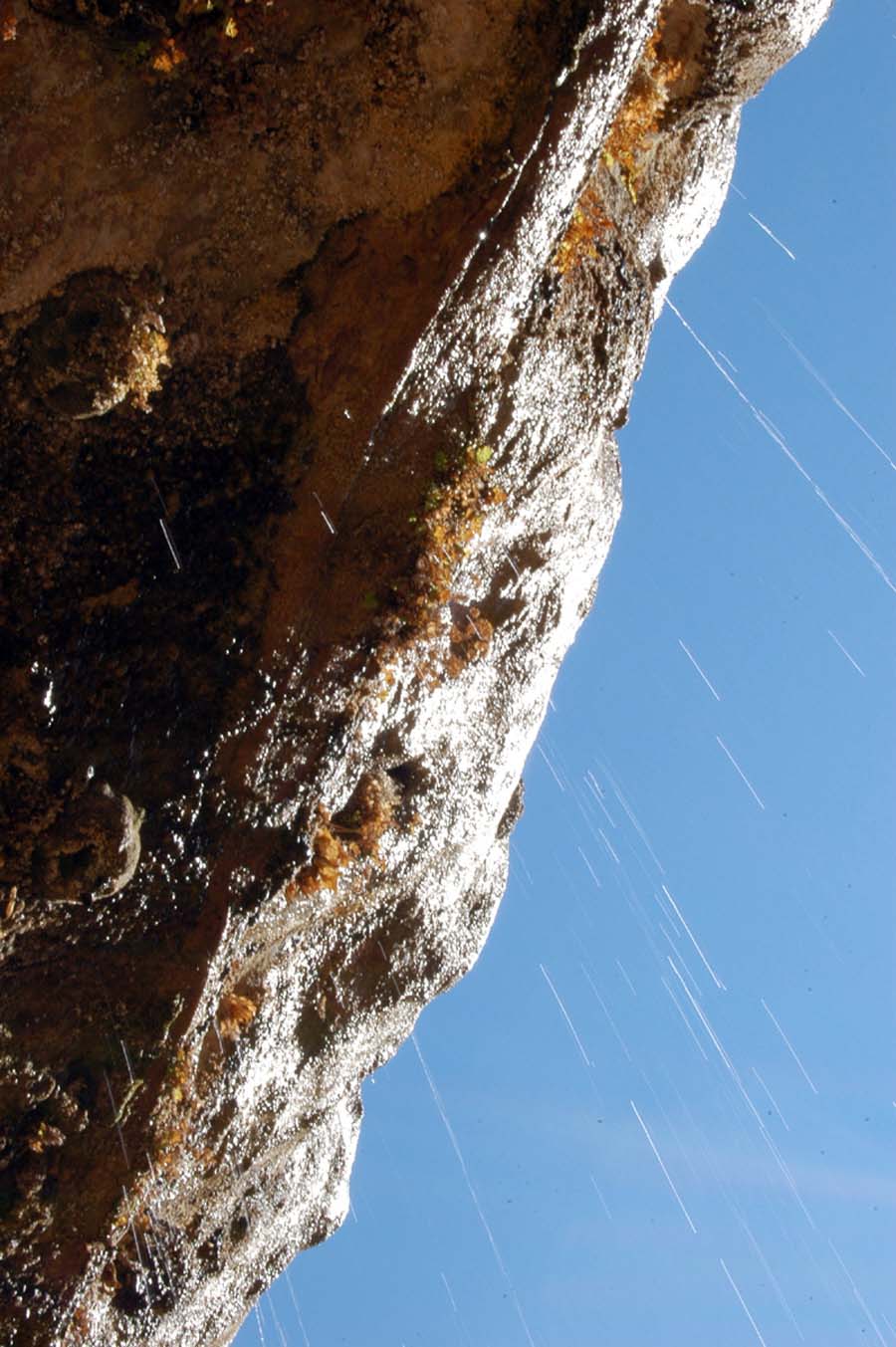 Weeping Rock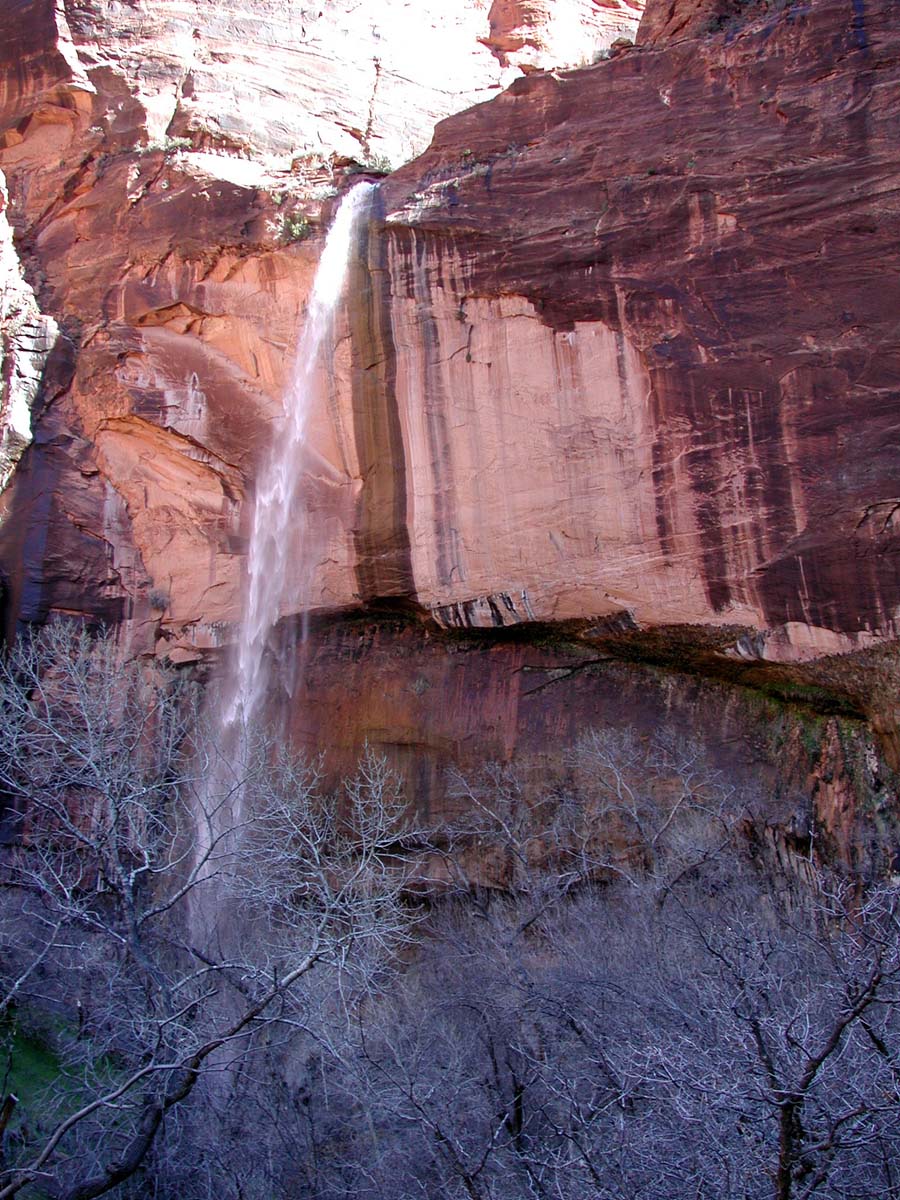 Seasonal waterfall next to Weeping Rock
Is Weeping Rock a waterfall? We vote yes because it has water that is, well, falling.
Does it have to flow year-round to qualify as a watefall? During spring runoff there are dozens of impressive waterfalls in Zion Canyon. It is worth going in March and April just to see them: sparkling water tumbling down caramel-colored cliffs.
A dramatic waterfall drops down into Upper Emerald Pool. It is impressive during runoff but shuts down to where it is hardly noticeable during the summer.
The waterfall between Upper and Lower Emerald Pools flows year-round and is always beautiful.
Weeping Rock is amazingly consistent, regardless of season. But during spring a torrent gushes off the cliff on the east side of the Weeping Rock alcove.
At Temple of Sinawava a very pretty seasonal waterfall comes down the cliffs across the river from the shuttle stop.
In The Narrows, the stream flowing out of Mystery Canyon cascades down the cliff on the south side of the canyon.
There is an impressive waterfall in father up the Narrows, but it is not accessible from the bottom. You have to hike down from the top to see it.
There are a couple nice waterfalls in Orderville Canyon, a side canyon coming into The Narrows. You can hike up to the lower waterfall when you do The Narrows from the bottom.
There are probably more. These are the ones we've noticed to date.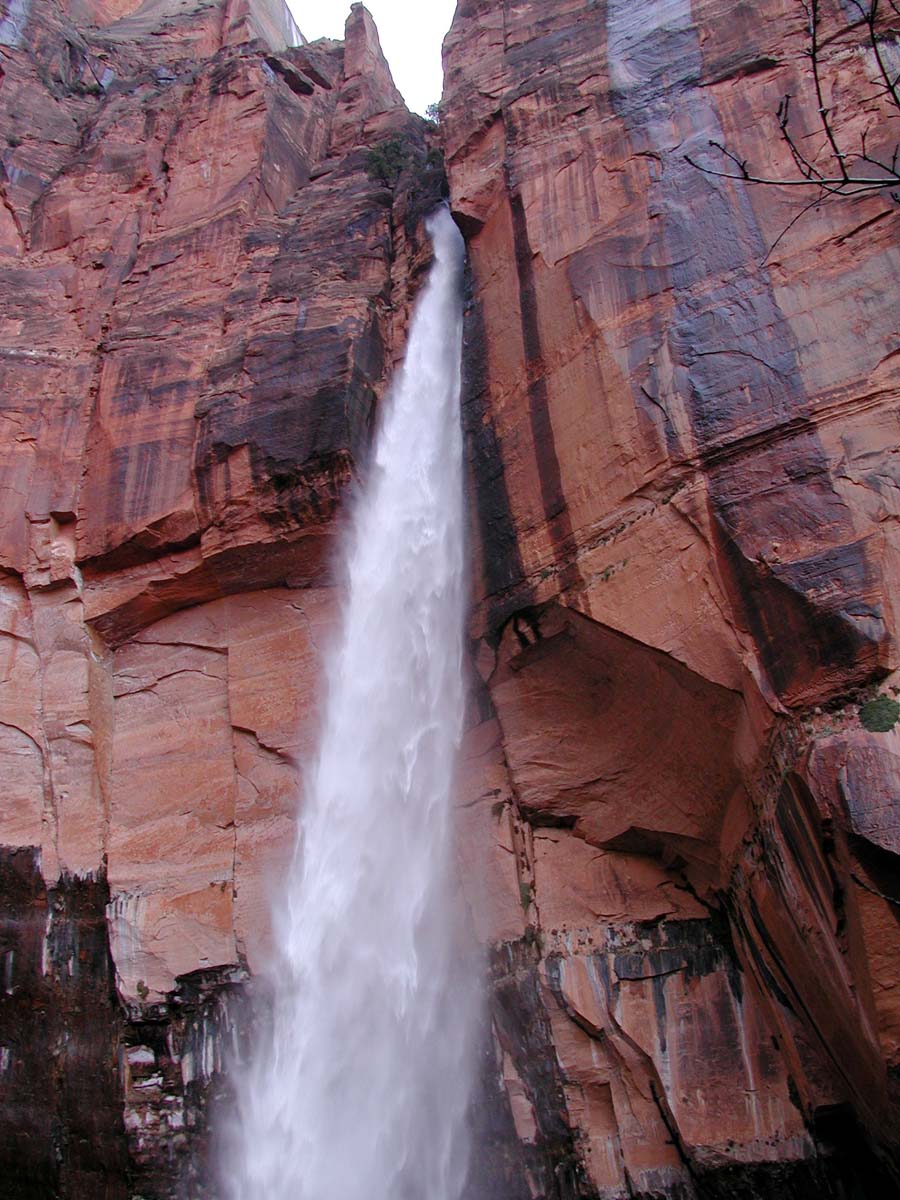 Upper Emerald Pool waterfall in spring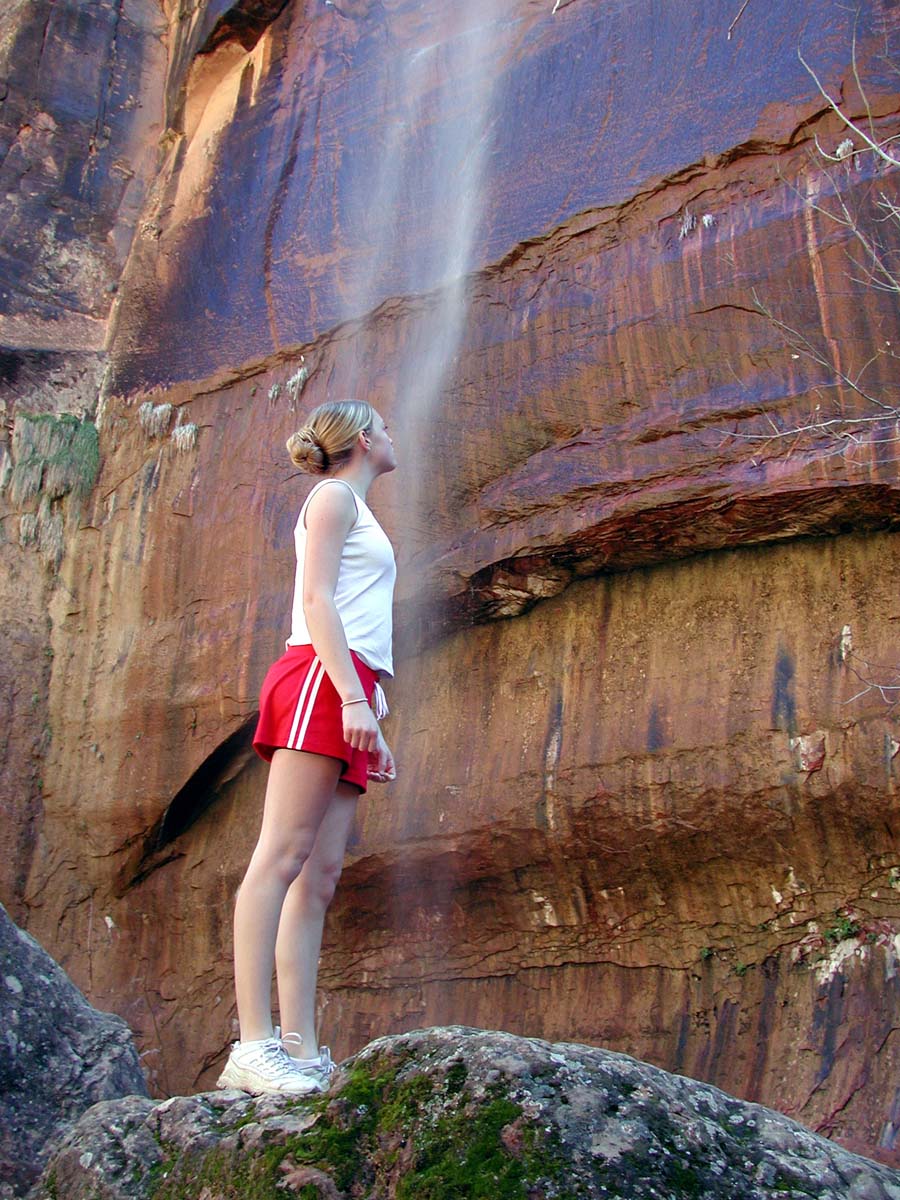 Mystery Canyon waterfall in The Narrows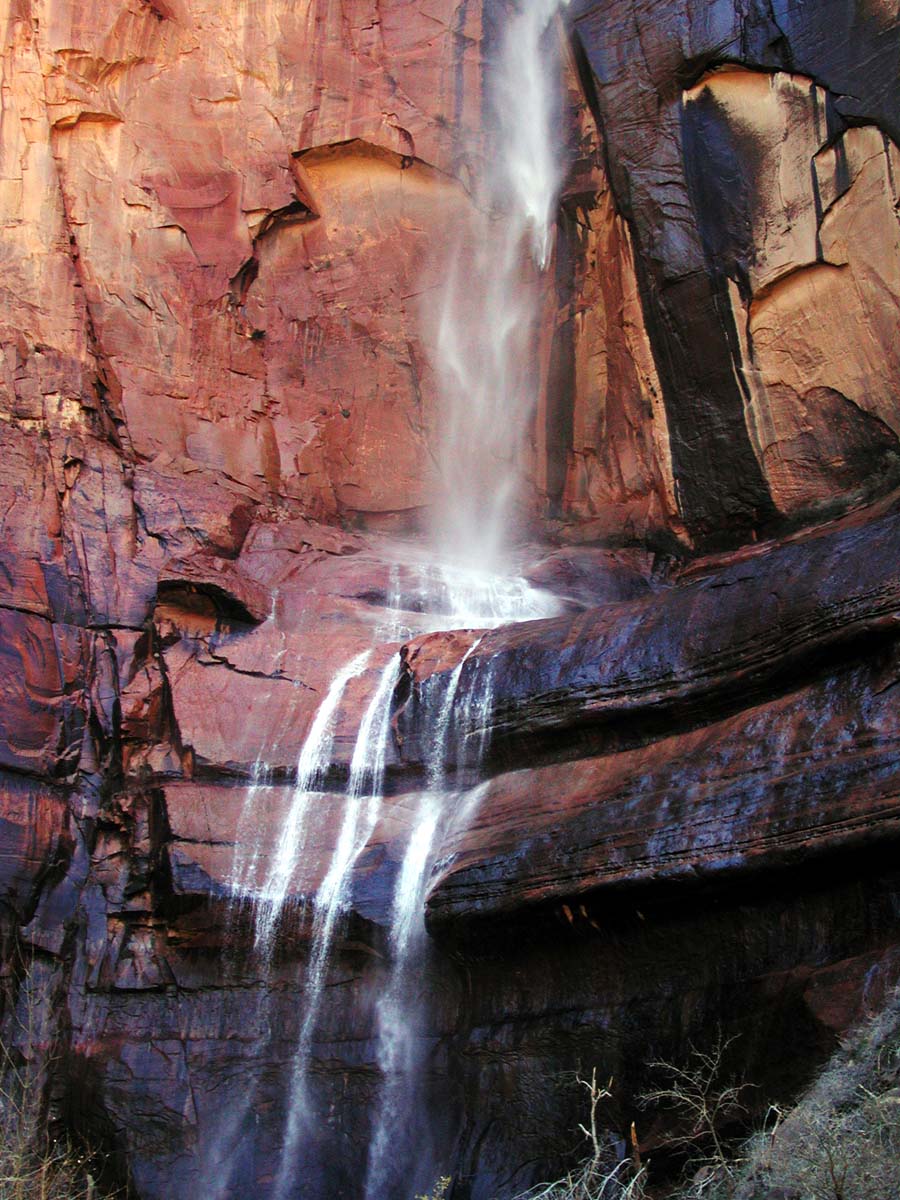 Seasonal waterfall at Temple of Sinawava