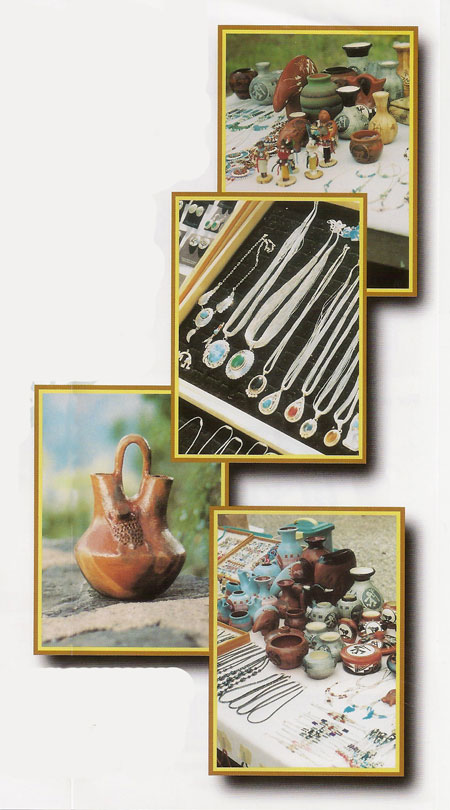 Art and craft items made by Native Americans are sold at an open-air market at Oak Creek Vista, in Oak Creek Canyon along Hwy 89A, just north of Sedona, AZ.
The market is part of the Native American Vendor Project, sponsored by Native Americans For Community Action, in cooperation with the Coconino National Forest. NACA has managed the Oak Creek Vista Overlook site since 1988, allowing economic opportunities for Native American crafts people and allowing visitors spectacular views and the experience of buying directly from Native Americans. Many Native Americans rely solely on proceeds for these sales as their primary income.
The management by NACA and the participation of Native American crafts people assures visitors authentic crafts.